Tangier Legation Building
Tangier, Morocco
America's First Foreign Property
Consul John Mullowny could not have known the lasting symbolism of his act when he raised America's 23-star flag in 1821 above the whitewashed walls of the Tangier U.S. Legation. Mullowny had just taken possession of the first overseas property acquired by the United States Government, a handsome 18th Century Moorish building presented to the American people earlier that year by Moroccan Sultan Moulay Suliman. The gift cemented a friendship begun when Morocco became one of the first nations to recognize the newly independent United States. The Kingdom had opened its ports to American ships in 1777 and signed a treaty of peace in 1786. These initial ties held fast for the next ten generations.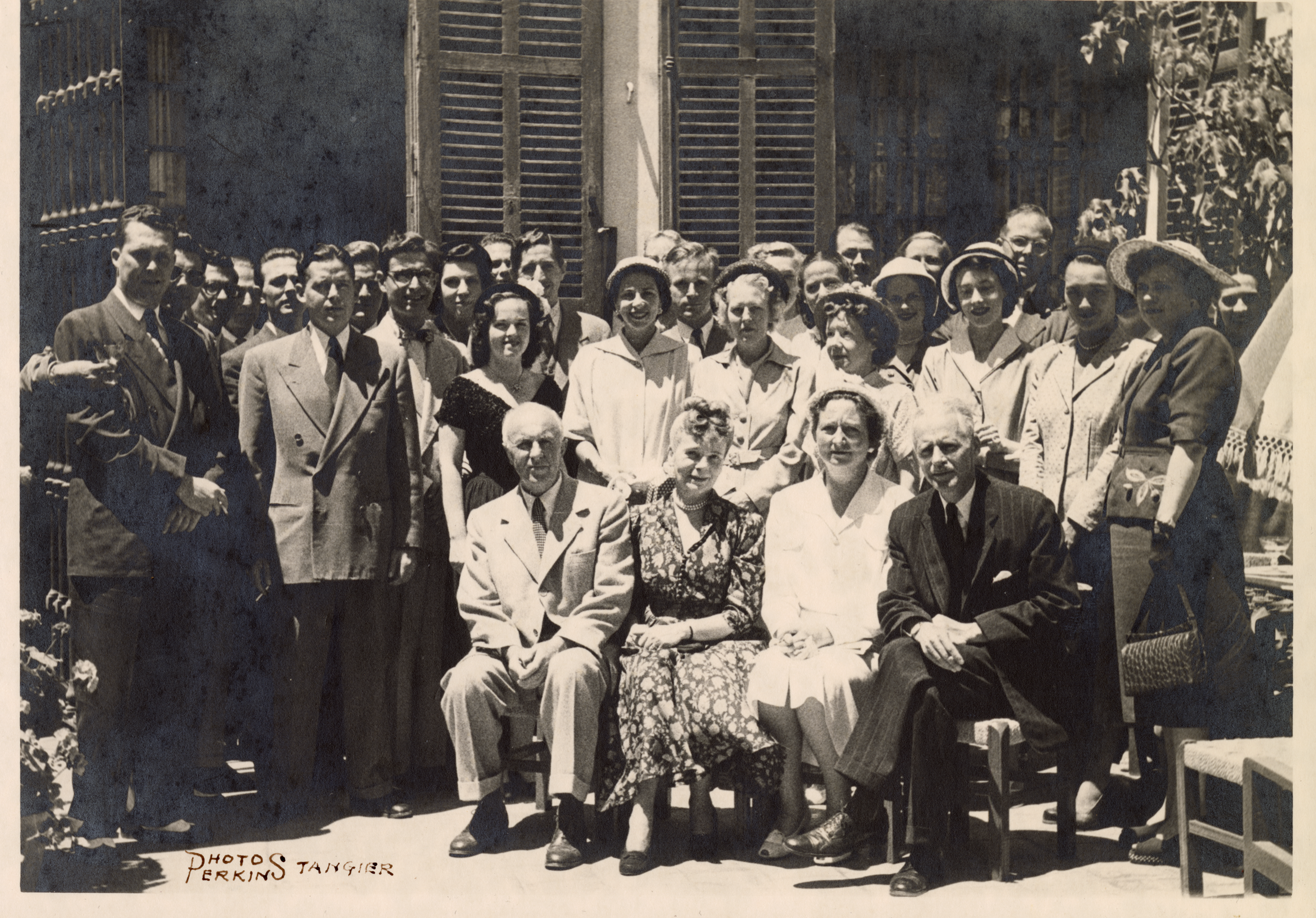 A Diplomatic Post for a Record 140 Years,
the American Legation served as both a U.S. embassy, consulate, and official residence of the U.S. Ambassador to the Kingdom of Morocco in the walled city from the 1820s to the 1956. It served as a consulate until 1961. It came to symbolize the long history of Moroccan-American diplomatic, trade and security cooperation. During World War II, the Legation housed the largest U.S. diplomatic mission in North Africa. Its association with Operation Torch, under Dwight D. Eisenhower's command, and the Office of Strategic Services, directed by "Wild Bill" Donovan, added military and intelligence facets to the building's diplomatic and cultural legacy. In 1949, the Tangier Legation was one of the first foreign service posts to host a U.S. Marine Security Guard detachment. In recognition of its historic importance, the Legation earned a unique distinction in 1982 as the only foreign site to be designated a U.S. National Historic Landmark.
Gallery
After Two Centuries of Service and Symbolism,
the American Legation National Historic Landmark in Tangier requires extensive restoration and rehabilitation. Under the aegis of the Tangier American Legation Institute for Moroccan Studies (TALIM), it has served since 1976 as a cultural center, museum, and research library, and as a training venue for U.S. Peace Corps volunteers. It is on every tourist's and scholar's itinerary. Two centuries––and 27 stars––after our flag was first raised over its storied walls, the structure and site need help, including:
Maintenance & Security Costs Because American personnel are no longer stationed at the Legation, it has no dedicated funding to cover $75,000 in annual upkeep expenses and an additional $50,000 in annual security costs.
Building Upgrades High on the list of urgent needs are structural stabilization, new plumbing and electrical systems, and climate stabilization to protect its collections and delicate decorative finishes.
Ongoing Preservation and Stewardship The work detailed above yields a minimum estimate of $5 million to cover the annual and one-time costs facing the Old American Legation in coming years.
Support This Project
The Fund to Conserve launches our fundraising effort to support this significant renovation in 2022 with a goal to raise $5 million over the next three years. If you, or your company or organization, are interested in joining this effort, please contact
info@fundtoconserve.org
for more information or donate now by clicking the button here.
Learn more about how to get involved with Fund to Conserve